Here is a video of the mod. The video didn't turn out very well because I recorded it with my phone, but I am sure you can imagine what it looks like anyway. The mod lights up the arc reactor in Iron Man's chest.
» YouTube video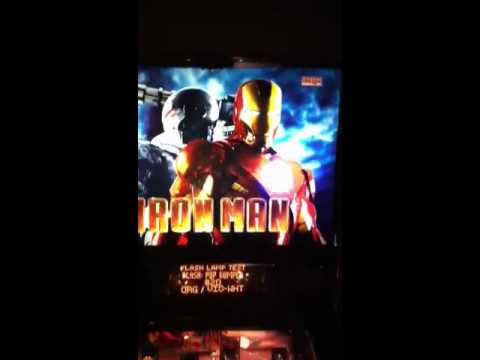 The install was easy. I spent about 30 minutes on it. Would have gone faster if I had another set of hands.
I think the mod is cool and adds to the game. Its a pretty good bang for the buck mod. It is definitely something Stern should have included. That being said, I am not blown away by the mod. I think that if the flasher kit was contemplated with the translite was created it they probably could have done something with that area that would have made the mod lighting effect look cooler. Also, if the fluorescent tube wasn't on all the time, the effect of the mod could be enhanced if the areas around the arc reactor were darker.
I bought the kit from pinball life. They sell it with either a blue or white flasher. I chose the blue flasher and I think that is the way to go but I haven't seen the white light in action.
http://www.pinballlife.com/index.php?p=product&id=2437&parent=0
What do you guys think?