After getting my LW3 working (replaced a power supply: https://pinside.com/pinball/forum/topic/data-east-lw3-dmd-possible-power-issue-1), I now find that after a little while of running, the bottom right of the DMD with "free play" and ball count gets corrupted. Video here:
» YouTube video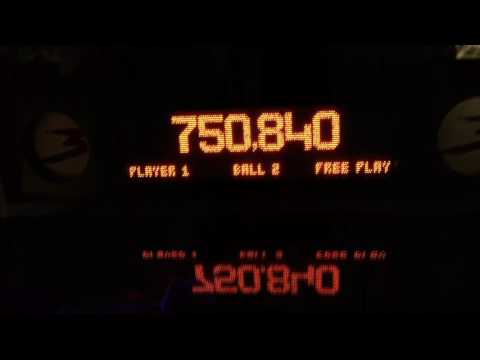 My guess is that now with slightly higher voltage on +5 (I think 5.14, versus 4.94 with the old power supply), some RAM on the DMD CPU board is unhappy. I think replacing a RAM chip there might be the best next step.
Does that sound right? Or should I be looking elsewhere?