Coming right after the season of the witch, in a purgatory of holidays comes Horrorhouse Fest! A pinball tournament buried within a haunted house unlike any other. Currently in year four, this oddball event has been birthed by the idea of melding the improv horror stylings of indie film company Bloodshed Deathbath Productions with the pure and simple joy of pinball competition.
Each year we offer up a brand new haunted house filled with competitive games, and actors who will make sure you have a hard time playing them. We spend our off-season figuring out new games and scenes built around those games, and we can promise this year will be no different. In fact, since this year is at an all new location, we're starting from scratch with an all new layout and some hidden surprises no gamer can truly train for. Expect a night of weirdness, and come away with the freakiest prizes of the season. We'll be awarding the top 6 players from the night.
So how does it all work you ask? Well, imagine this…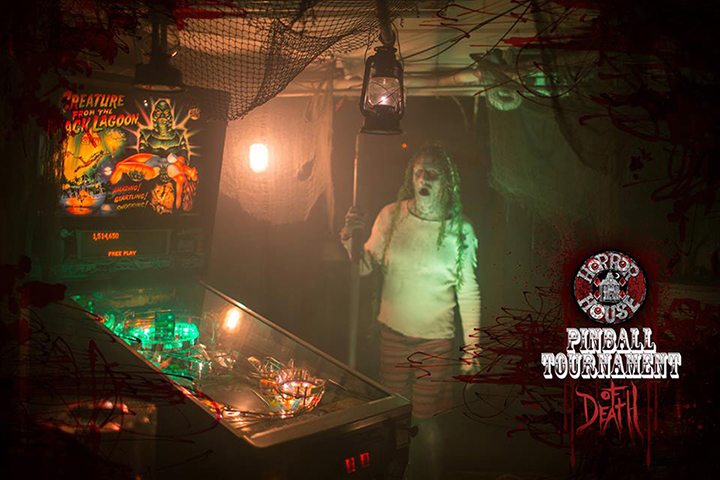 You'll enter a haunted house, one filled with our improv troupe of Bloodshed Deathbath actors, and each room will have one game to navigate to. When prompted to begin, the house go'er will then have one chance to place a score on the game before them. But since they are in a haunted house, they will also need to be weary of the immediate environment around them while they try and stay focused on their game. This will happen throughout numerous rooms, with each score being placed becoming a chance at winning an overall grand prize. Once each house go'er makes it through all the rooms, they will be greeted with a special surprise event, before they are given the chance to do it all again or wait until the tournament ends. So in essence, if a house go'er doesn't like their scores on certain games in the tournament, they will be able to go through the treacherous house over and over again until the cut-off time, which will be announced at the beginning of the night.
Another huge plus is the 2016 Edition is ALL AGES for the first time ever! It's taking place at Vision Comics and Oddities, which is a super awesome comic book destination nestled in a yellow building at 3958 S. Federal in Sheridan, CO.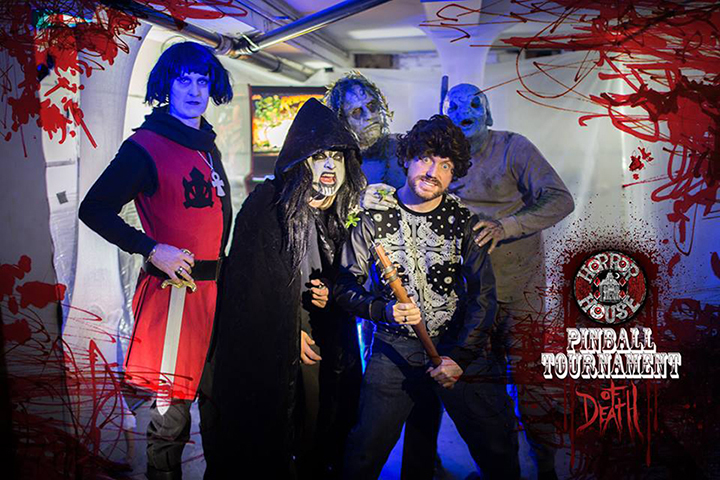 It's only one night, and it's gonna be some of the craziest fun you've ever had playing pinball. Everyone wins at Horrorhouse Fest Pinball Tournament of Death… as long as they make it out alive….. whaaaa ha ha ha ha!!

$15 PER PERSON - Includes repeat walkthroughs and fabulous prizes!
6PM SHARP - House runs until 9:30PM, with prizes awarded at 10PM!!!
MORE INFO - https://www.facebook.com/horrorhousefest
Watch this super freaky BLOODSHED DEATHBATH TEASER!!